Product Description
• This HUGE 87mm - 88.5mm large size bangle is made out of natural black nephrite jade, weighs 252 - 288 grams each, can be used as arm bracelet or anklet, each comes with jade certificate of authenticity.
• Though the black nephrite jade is not pure black,the green color can hardly be observed under strong torch light as shown in the picture.
• The material does have small white inclusions as shown in the pictures taken under natural light.
• Material: Natural black nephrite jade
• SKU, Size & Weight:
Item 1, SKU: C001096A, inner diameter 87mm, outside diameter 114mm, width 25mm, 251.94 grams.
Item 2, SKU: C001096B, inner diameter 88.5mm, outside diameter 115.5-117.5mm, width 25mm, 267.28-288.00 grams.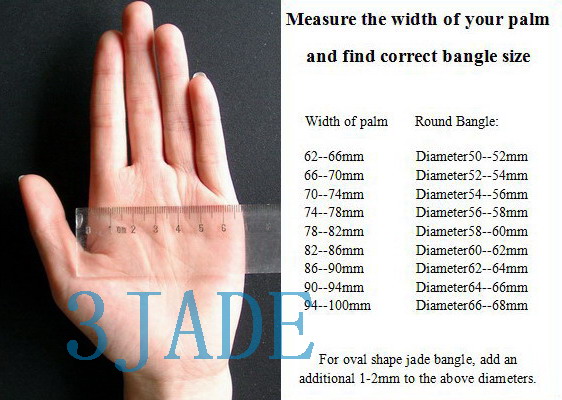 Product Videos
Custom Field
Product Reviews