Product Description
• The chopsticks in each lot pictured are the exact ones you will receive.
• They are natural translucent Chinese Xiu jade stone chopsticks. Xiu jade is market name, it is a kind of serpentine.
• We have different stone chopsticks. All the stone chopsticks are fragile, but different material has quite different strength.
• The strongest material - Nephrite jade - Chinese Xiu jade (serpentine) - Chinese Black Green Jade (serpentine) - Chinese Lushan Green Jade (marble) - Lantian Jade (serpentine) - Nan Jade(serpentine) - the weakest material
• The color of different material is also different. Nan Jade (serpentine) or Lantian Jade (serpentine) chopsticks are ideal for displaying, or occasional usage, nephrite jade chopsticks are ideal for frequent usage.
• All of our chopsticks are natural stone without any treatment, the higher price, the higher quality.
• Material: Natural Translucent Chinese Xiu Jade (Xiu Jade or Xiu Yu is market name, it is a kind of serpentinite)
• Size: Length: 8 3/4 inches
• SKU & Weight:
• Lot 1, 7 pairs, SKU: N012211, approx. 240 grams / 7 pairs.
• Lot 2, 10 pairs, SKU: N012212, approx. 355 grams / 10 pairs.
Pictures of lot 1, 7 pairs, SKU: N012211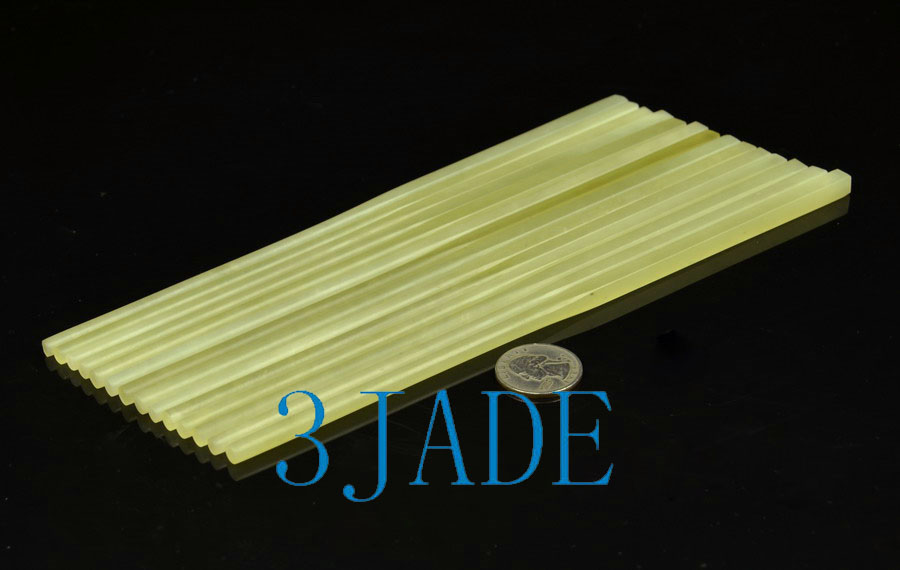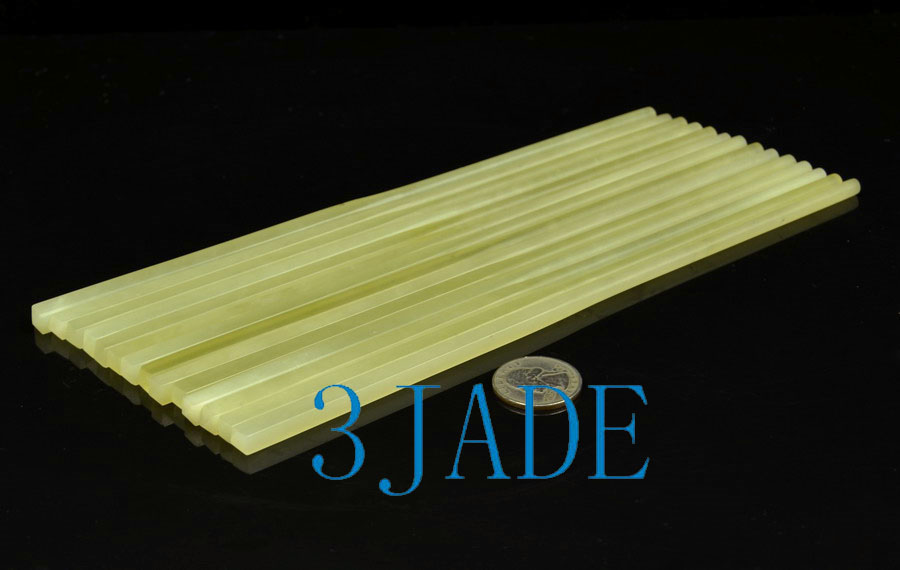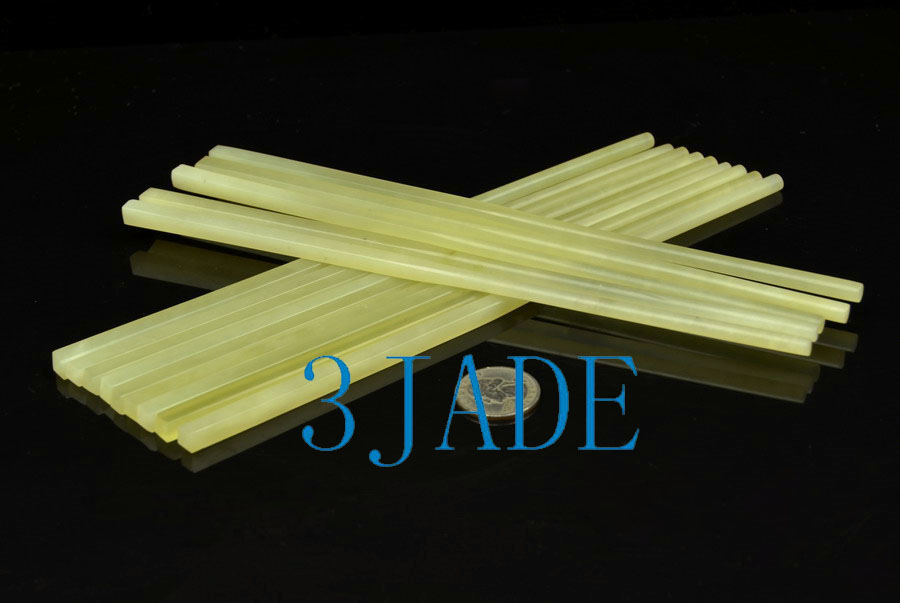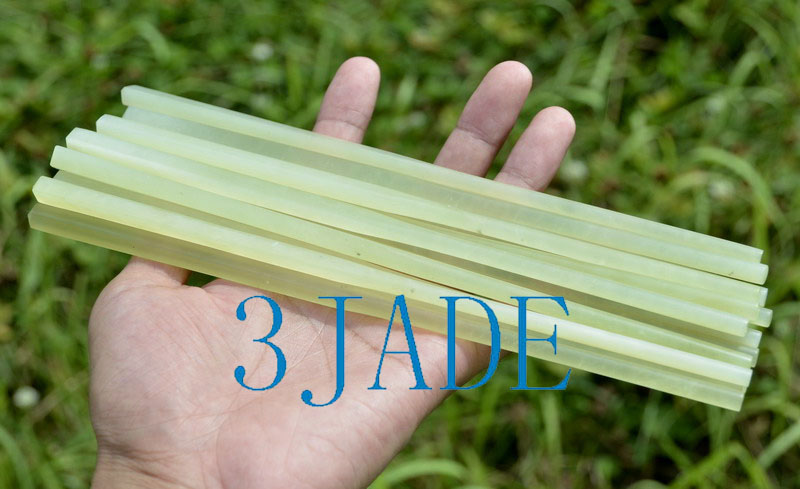 Pictures of lot 2, 10 pairs, SKU: N012212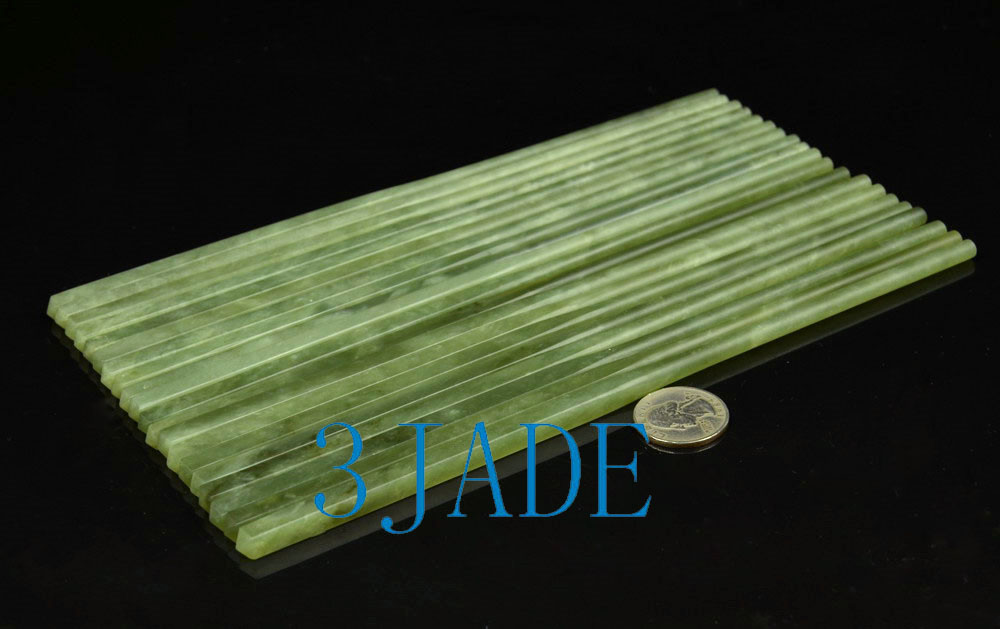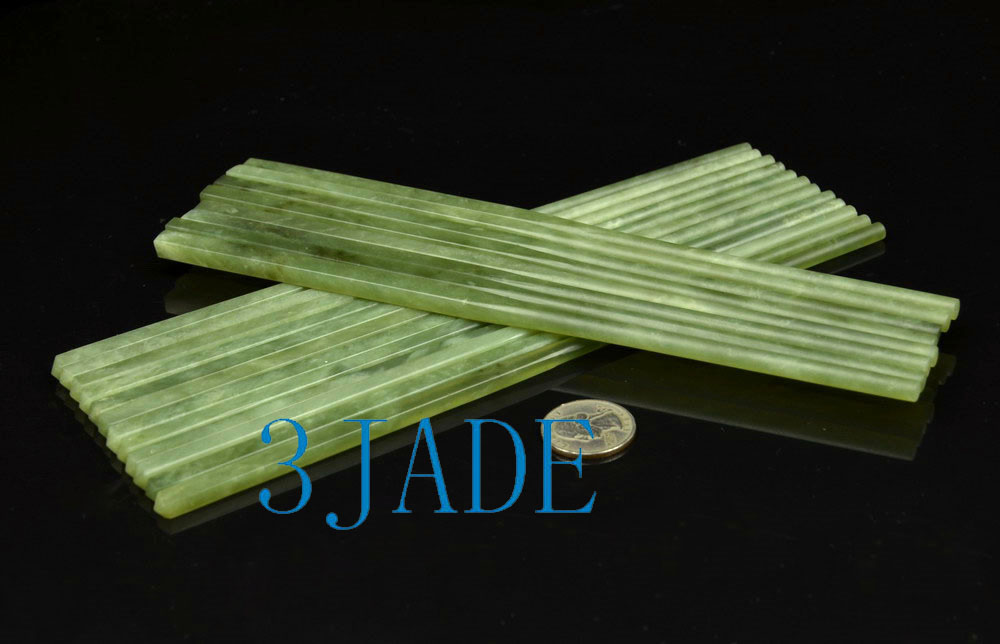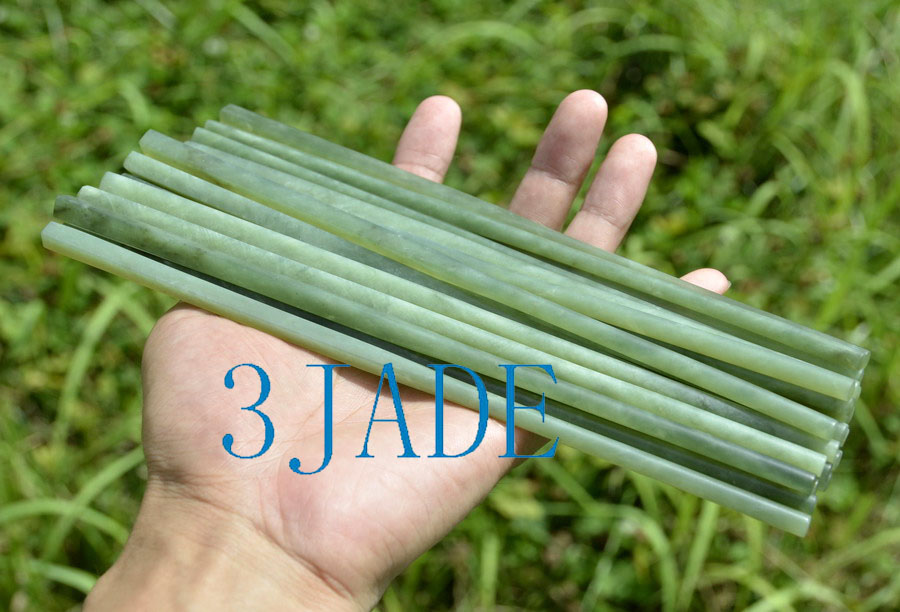 Product Videos
Custom Field
Product Reviews