Product Description
• This listing is for one natural black nephrite jade bangle.
• The color of black nephrite jade comes from both graphite and iron oxide in the stone. The bangle appears very black, lightly green hue can be observed in front of strong light, as shown in the pictures.
• The bangle has no scratches, flaws or repairs, it is in perfect condition.
• The jade certificate of authenticity in the picture is a sample, it can be obtained for $5.
• Material: Natural black nephrite jade
• Size: inner diameter 53.5mm - 61.5mm, as the bangles are handmade, outside diamater and width of each bangle are different.
• Weight: approx. 30 -55 grams
• SKU: C001080 -C001089, JADE MANUFACTURING (China)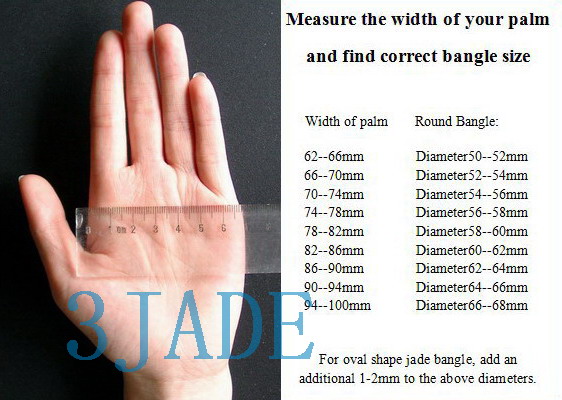 Product Videos
Custom Field
Product Reviews